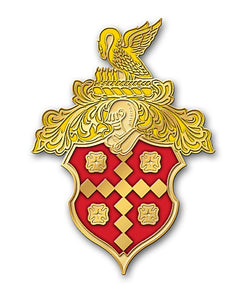 Marilyn MacGregor Williams, 96, died on Friday, August 26, 2022, at her home in Cincinnati, Ohio. She was born on October 23, 1925, in Warren, Ohio to Basil N. and Pauline (Wuthrich) MacGregor. She attended Wellesley College and graduated with a B.A. degree in botany in 1947. The same year, she married the late Robert Hutson Williams, and they moved to Rochester, New York, before settling back in Warren.
Marilyn was a member of the First Presbyterian Church in Warren for more than fifty years, serving as an elder and deacon. She was also dedicated to the Warren-Trumbull County Public Library, initiating the development of the Genealogy and Family History room.
Marilyn loved her work at the Garfield School Media Center, which she directed for ten years. She also volunteered at Trumbull Memorial Hospital, helping to establish the Playladies group. Other organizations Marilyn enjoyed over the years were the Garden Club and the National Packard Museum.
Marilyn and Bob moved from Warren to the Chagrin Falls, Ohio, area for 19 years before settling in the Cincinnati area.
Marilyn will be remembered for sharing her passion for books, birds, genealogy, and baseball. Always curious and wanting to learn, she especially loved adventure, travel, and spending time with her family.
Marilyn is survived by her sons, Dr. Gregory S. (Elena) Williams and Dr. Keith D. Williams; daughter Paula W. (Andrew) Butler; grandchildren Elizabeth Williams (Steve Jennings), Lydia (Parry) Sorensen, Forrest Williams, Annabelle Williams, and Brian Butler; and great grandchildren Henry Jennings, Edward Sorensen, and Charlotte Sorensen.
A gathering will be held on Saturday, September 24, 2022, from 10 a.m. until 11 a.m. in Cincinnati at the Spring Grove Cemetery—Norman Chapel, with a memorial service to follow at 11 a.m. The Rev. Jana Reister will officiate. Fares J. Radel Funeral Home is assisting the family.
For those who wish to honor Marilyn's memory, the family invites contributions to the Endowment fund of the National Packard Museum, 1899 Mahoning, N.W., Warren, OH 44483.